Best Dental Treatment In Jamnagar Since 2008
Perfect Dental®
is Hi-Tech Dental Center In Jamnagar, providing a comprehensive Hi-Quality dental treatment with "Advanced Team Based" approach 
Below are a few highlights of our dental center:
Perfect Dental® (formerly Dr. R. N. Patel's Dental Clinic) was found on 2nd March 2008 and has completed more than a decade of excellence. Perfect Dental® is Hi-Tech Dental Center with one of the best infrastructures in Saurashtra region of Gujarat.  We are a professionally managed dental care center in Jamnagar, providing a comprehensive Hi-Quality dental treatment with "Advanced Team Based" approach.
Perfect Dental® is the most Hi-Tech Dental Center in Saurashtra region of Gujarat. We are always reluctant to adopt to the latest technologies, materials and techniques in the field of dentistry. Treatment with Hi-Tech Equipment gives Precise & Excellent Results of highest standards which in turn provides great comfort to the patient and shortens the overall treatment duration. We believe in delivering the latest and the best in every aspect of dental treatment and hence we always keep ourselves updated with the latest technology and techniques in the field of dentistry.
We have a fixed price policy and "NO DOUBLE STANDARDS", whether you are an NRI, VIP or an ordinary person, our treatment cost will always remain the same. We have simplified the process with the use of latest software where our doctors just put information about required treatment for the patient and the software gives costing for that particular treatment. Our each and every patient gets an easy and accurate estimate of their treatment cost before starting the treatment. We are a very reasonably priced dental center in Jamnagar. We are committed to providing advanced dental treatment of international standards at an affordable price. We have paid special attention to our treatment cost so that there is a right balance between cost, quality & compliance and it is within the reach of everyone. We provide quality treatment at an affordable cost with convenient installment scheduling based on treatment duration. This reduces the burden of making payment at once.
At Perfect Dental® we do thorough examination of our patient's mouth and not just teeth. We are very keen on examination and hence we check your full mouth for any abnormalities and determine a complete current status of your mouth. We try to note down as many findings as possible like number of teeth present, firmness of all teeth, teeth with decay, gum status in different areas, alignment of teeth, abnormal spacing in teeth, eruption status of wisdom teeth, any over retained milk teeth, fractured or abraded teeth, discoloration of teeth, status of oral mucosa, status of floor of mouth below tongue, hard palate, any boney abnormalities, your breathing pattern, palpation of lymph nodes associated with dental and oral diseases, abscess, soreness, ulcers, stains and calculus deposition on teeth and status of any previously done dental treatment. We believe that a good diagnosis and treatment planning starts with a thorough and good examination. We spend a lot of time in examination of your oral cavity and collect detailed information of your current dental and oral status which helps us detect many oral and dental diseases at its very early stage.
At Perfect Dental® we believe that Combination of Expert Doctors, Best Infrastructure, Advanced Technology and a Thoughtful Approach lead to Great Results. Our prime focus is on delivering excellent quality dental treatment at a reasonable price in Jamnagar. Our patients are treated by professionally competent specialized dentists at every appointment in order to improve their facial esthetics and function. We are truly patient centric in every sense. We are a professionally managed dental center in Jamnagar with experience of more than 14 years. We are always updating ourselves and continuously doing research on every aspect of dentistry for scope for improvement. Whether it is Treatment Modalities, Sterilization Methods, Latest Equipment and Materials or any other aspect that would Enhance Patient Satisfaction, we always go deep into it and try to adopt it in our practice.
We like to give our patient a clear picture of existing problem and treatment plan for the same. We always carefully explain any treatment required and all alternative options with treatment cost for each treatment. We want you to feel comfortable with your choice of treatment being undertaken, without feeling rushed.
Once all the treatment options are explained to patient with pros and cons of each option and best recommendation from our consulting doctor, patient is allowed to make a choice on the bases of treatment duration, affordability and all other factors and accordingly we develop an appropriate plan of action.
Our Doctors are Well Experienced and Highly Skilled Experts in their field. Over the last few decades, dentistry has become increasingly specialized. Materials and diagnostic tools have become increasingly technical. The old model of dentistry, where one single Doctor attempts to perform all specialties is extremely difficult for the modern dentistry and often not in the best interest of the patient. Hence we have developed a "Team Based Approach" where our selected panel of expert doctors make sure that you get the best treatment with Long Lasting Great Results. This is one of a kind Best Dental Treatment Approach in Jamnagar.
We always want to "Deliver The Best" and that's what we are known for.  We are fully equipped with the High End Technology available in the field of dentistry along with the Most Experienced Best Doctors and international standards in-line with those laid out for practicing dentistry in U.S.A. and U.K.  which helps us in delivering world class dental treatment in Jamnagar. We have patients locally from Jamnagar as well as from across the globe.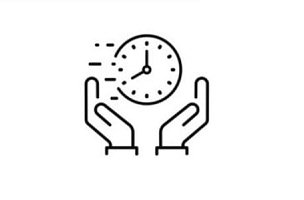 We Value Our Patients Time
Consultations and treatment procedures are provided on a "By Appointment Basis" to allow us to work exclusively with you and maintain the time schedule for completing the treatment. We currently have a capacity of doing treatment procedures on four patients and one consultation simultaneously at a time (4+1). We don't like our patient waiting in reception area and wasting their time and hence we have a software based very efficient appointment management system.
We Have A Fixed Rate Policy
We have a fixed rate policy and no double standards between NRI and local patients. Our doctors just put in the required treatment for the patient in software and the cost is determined by the software. There is no human interference in this process of determining the treatment cost and obviously the software does not discriminate among the class of patients or their financial status before telling the cost so be assured of reasonable and consistent treatment cost.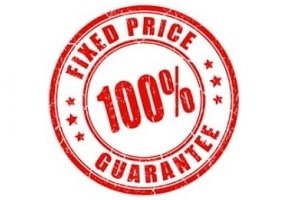 Whether it is world class music, the state-of-the-art technology, world's most advanced treatment concepts, international standards, best dentists in Jamnagar or beautiful interiors, we make sure you enjoy the experience each time you visit our dental center.
All Dental Treatments At One Dental Center
Our services encompass of all areas of dental and oral health including Dental Implants, fix teeth, aesthetic dentistry, Root Canal Treatment (RCT), Teeth Whitening, Straightening of teeth, Veneers, crowns and bridges, dental fillings, gum problems, teeth cleaning and dental and oral surgeries including Pediatric Dentist for you Children.
Highlights:
Hi-Tech Dental Center
Best dentist in Jamnagar
Hi-Quality Dental Treatment
Patients from across the globe
Best infrastructure in Saurashtra
Advanced Team Based Approach
Team of Best Dentists in Jamnagar
Standards Equivalent to U.S.A. & U.K.
Professionally managed Dental Center
Software based appointment scheduling
Treatment cost is determined by the software
We are treating patients since 2nd March 2008
By appointment base to saving patient's time in reception area
Perfect Dental® was formerly known as Dr. R. N. Patel's Dental Clinic
Fixed rate policy and no double standards between NRI and local patients
We have covered almost all the areas of dental and oral problems under the Sun