We Have The Best Team Of Super-Specialist Dentists
Our team of doctors is the best qualified dentists who are experts in their respective fields of specialties and they are highly experienced to make sure you get the best dental treatment in Jamnagar
At Perfect Dental®, our team consists of highly skilled professionals who are equipped with state-of-the-art technology and possess extensive experience in the field. We are committed to delivering world-class dental treatment in Jamnagar.
Working collaboratively as a team, we employ a multi-specialty approach to provide our patients with the most advanced treatment options and procedures available in dentistry. Our goal is to exceed expectations by delivering exceptional care and ensuring optimal oral health outcomes.
We pride ourselves on executing novel treatment techniques with unwavering commitment. Rest assured, we will utilize our expertise to the fullest extent in order to provide you with the best world-class dental treatment available in Jamnagar.
At Perfect Dental®, your dental well-being is our top priority, and we strive to deliver outstanding care and personalized attention to every patient who walks through our doors.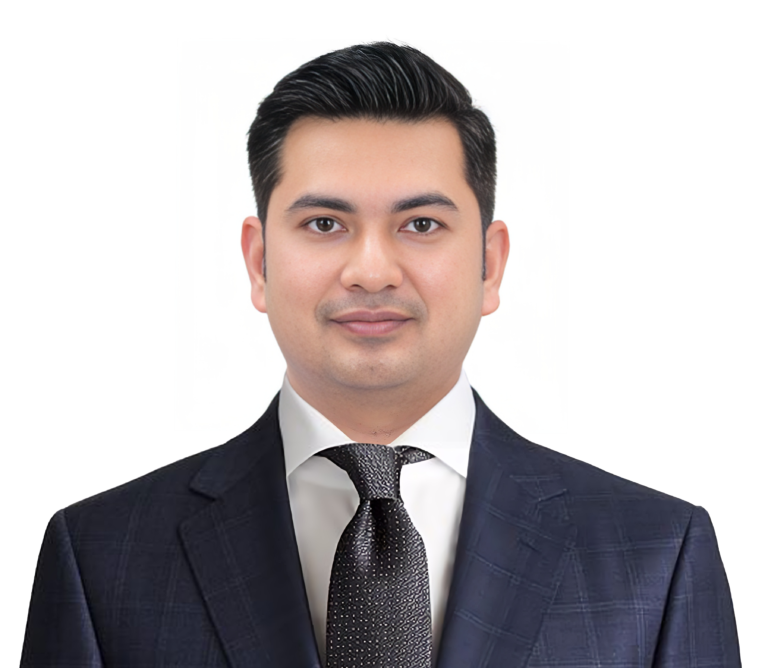 As the Founder and Owner of Perfect Dental®, Dr. R. N. Patel serves as the team coordinator, ensuring that patients' concerns are addressed, and patients receive the highest level of care. With exceptional precision and a remarkable skill set, Dr. R. N. Patel is truly gifted with hands that excel in dental work. He is a doctor with an innate ability to deliver exceptional results.
Beyond his outstanding clinical expertise, Dr. R. N. Patel is a dynamic individual with a wealth of innovative ideas and an unwavering commitment to his duty.
Dr. R. N. Patel is a driving force behind the success of Perfect Dental®.
Dr. Chandni S. is a young dynamic dental surgeon with special interest in general dentistry. She continuously keeps abreast of the latest advances and developments in the field of dentistry. Dr. Chandni S. is caring and gentle and she loves to take the time to get to know each patient personally by communicating well with them and providing advice and treatment to ensure a winning smile.
Dr. Chandni S. also plays a vital role in all administrative duties and proper functioning of our dental center. She educates and trains the patient well. She has collaborative, ethical and excellent time management skills. She mentors the staff and helps in their professional development. She expertly plans, coordinates, organizes and directs all operations at Perfect Dental®.
Dr. Apexa Ganatra has a many years of experience working exclusively as an orthodontist. She is a specialist in diagnosis, prevention, interception and treatment of dental and facial irregularities.
She specializes in dealing with problems like teeth that are crowded or too far apart, teeth that meet abnormally or don't meet at all, teeth that stick out, and mismatched jaws. Her focus is on treating existing problems and identify problems that are developing and take timely action to resolve problems before they fully develop. As a specialist Orthodontists Dr. Apexa Ganatra treats patients of all ages, from children to adolescents and adults for correcting bites, occlusion and straightening of teeth and improving facial aesthetics.
Beyond braces, she uses a variety of techniques to help patients improve their smile and facial aesthetics.
Oral and Maxillofacial Surgeon & Implantologist
Dr. Romil Shah is specialist oral and maxillofacial surgeon who is qualified in the surgical management and care of disease of the face, mouth, jaws, head and neck.
He has been trained extensively to recognize and treat a wide spectrum of diseases, injuries and defects in the head, neck, face, jaws and the hard and soft tissues of the oral and maxillofacial region. He has years of experience in treating problems like facial deformity and misaligned jaws, cysts and tumors of the jaw, head and neck cancer, trauma surgery and extraction of wisdom teeth. He has a special interest in Dental Implant placement.
Dr. Romil Shah believes in explaining to the patient in detail, what actually the patient is suffering from, what can be the cause, what can be done for the same and most importantly the longevity of the treatment.
Dr. Niraj Motwani is a highly experienced periodontist. He specializes in the prevention, diagnosis and treatment of gum diseases and in the placement of dental implants.
Dr. Motwani has a special interest in Laser Dentistry and Dental Implants. He is familiar with latest techniques for diagnosing and treating periodontal (Gum) disease and is also trained in performing cosmetic periodontal procedures like Gum De-pigmentation and Crown Lengthening. He has many years of experience in treating patients with more problematic periodontal conditions, such as those with severe gum disease or a complex medical history using a range of surgical procedures.
Dr. Rutu Bhambhani is one of the best full time Super Specialist Pediatric Dentists in Jamnagar, providing high quality standard dental treatment for kids. She promotes the dental health of children as well as serves as educational resources for parents.
Searching for the best Pediatric Dentists in Jamnagar for your kids? Here she is. Providing the best dental treatment for infants to adolescence.
Her objective is to contribute to the challenging field of Pediatric Dentistry as clinician towards preventive, promotive, curative, palliative and holistic care with compassion. She insists on complete oral and dental check up on 1st birthday of the kid to detect early stages of tooth decay.
Dr. Abhay H. Machchhar specializes in replacement of missing teeth whether single or multiple.
His clinical expertise is complete dentures, removable partial dentures, metal partial dentures, crowns and bridges, implant supported fixed and/or removable teeth. He is experienced in replacement of Maxillofacial structures including prosthetic eye, ear and obturators.
He believes in early prevention of dental problems and longetivity of any dental treatment.