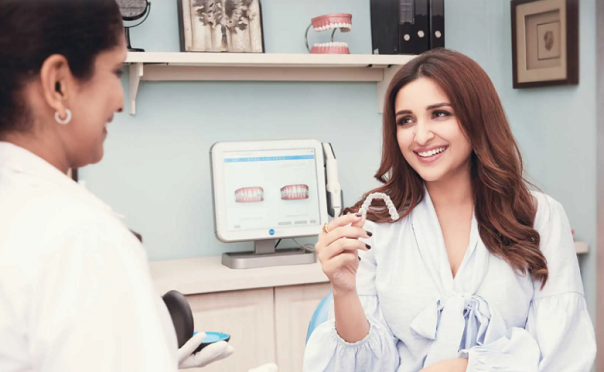 We Are No.1 Provider Of Invisalign® In Jamnagar
Having treated a large number of patients with Invisalign® in Jamnagar, we have gained expertise in delivering precise results.
Why Choose Invisalign® For
Teeth Straightening
With new age technology and years of research, aligners have finally become more reliable at giving you predictable results without the hassles of braces and equally affordable.
Invisible
Invisalign® are so transparent that no one knows you are wearing them!
Comfortable
Unlike traditional braces, aligners are comfortable and will not cause irritation. They don't hurt your lips or cheeks or hinder jaw movements.
Hassle-free
No need for continuous appointments to change brackets or correct wires. With aligners, your treatment is easy and convenient for a comfortable experience.
Hygienic & Safe
No food restrictions and easy oral hygiene maintenance. You don't need to worry about food getting trapped in your teeth leading to other oral concerns.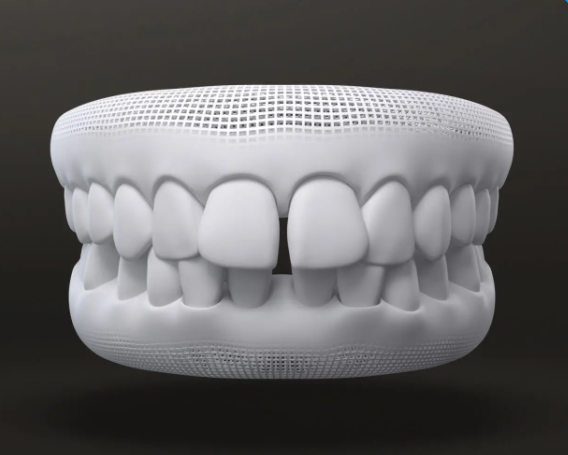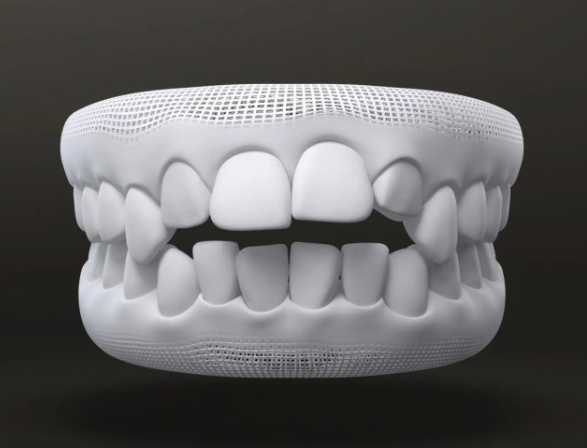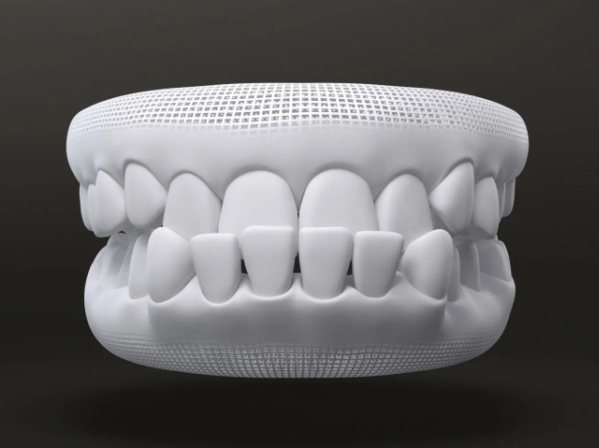 Get the best Invisalign® treatment in Jamnagar
If your teeth alignment resembles any of the images here, then you are a candidate for Invisalign® treatment.
Is Invisalign® treatment right for me?
Advantages of Invisalign®
No long doctor appointments
No difficult oral hygiene
No pain
No injuries in the mouth
No emergency visits at the doctor
Nearly invisible
Time savings during doctor appointments
Removable at any time
Low-pain treatment
Usual dental hygiene
Invisalign® is the optimum way to change your smile without affecting your lifestyle. Many people who want straight teeth never go through with treatment because they just don't like the way braces look. Invisalign® is an advanced alternative to braces. This removable, transparent plastic orthodontic device is designed and customized to perfectly fit your teeth and to unobtrusively adjust and shift misaligned teeth into their ideal position.
All clear aligners are not Invisalign®. Invisalign® is a brand by Align Technology, USA. Invisalign® is a brand of clear aligners that is used to straighten teeth instead of braces. Main reason that patients opt for Invisalign® is that they are invisible. Invisalign® treatment was introduced nearly 20 years ago and its name is almost synonymous with all clear aligners. These all other brands follow the same fundamental concept that is similar to Invisalign® in order to straighten teeth.
Invisalign® radically changes your smile by correcting a number of orthodontic problems like overcrowding, gaps between teeth, overbites, crossbites, deepbites, etc. It uses the 3D smart force to move teeth very quickly into their spatial positions.
Earlier braces were the only treatment option available for aligning teeth. But with introduction of Invisalign® over the past decade, the scenario of braces treatment has changed. It has made the entire process of teeth aligning more convenient and aesthetic. Invisalign® is made transparent material which makes it virtually invisible and an ideal choice of treatment for those who want to align their teeth without compromising on aesthetics. Invisalign® have opened doors for adult patients, who want straight teeth but never go through with treatment because they just don't like the way braces look. It is composed of smart track material which makes it flexible and more comfortable to wear.
Unlike braces which remain attached to teeth with brackets and wires, Invisalign® is removable and can be removed at will. It helps in maintaining a good oral hygiene as it can be removed while eating, brushing and flossing, owing to its removable nature. Other advantages over braces are no food restrictions, no painful ulcers and pain free treatment. If you are frequent traveller or having high job profile, you are a candidate for this. Invisalign® uses smart forces to move teeth very quickly into their spatial positions, thereby reducing the overall treatment duration in comparison to the braces. Moreover, it also cuts down the number of visits to the dentists, as it can be changed every few weeks by the patient himself.