We Follow 8 – Steps Protocol To Deliver A Best Dental Experience To All Our Patients
We are a professionally managed Dental Center with a team of very best dentists in Jamnagar. We always want to "Deliver The Best" and that's what we are known for and hence we take everything very seriously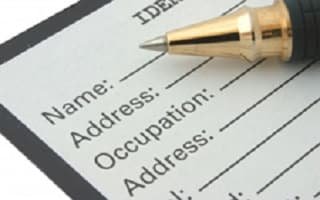 This is a starting point of our relation. When you enter the reception area of our dental center, you are welcomed by our reception staff and made comfortable. The first step in our protocol is your registration; we take basic information from you like, Name, Age, Sex, Phone Number and Address.
Once the registration process is complete, you can sit comfortably in our climate controlled reception area, relax and enjoy world class music until your turn comes for the next step i.e., Examination. We are always trying hard to minimize your waiting time in reception. Unless you are a walk-in patient, you will not have to wait for your turn for more than 20-30 minutes as our appointment system is software based and very efficient and hence our patient's appointments are never jumbled. We currently have a capacity of doing treatment procedures on four patients and one consultation simultaneously at a time (4+1) and this software based appointment system helps us utilize our procedure area very efficiently.
After the registration once your turn comes, you will be guided to a dental chair in our procedure area where primary examination of your dental and oral problems is done by a general dentist. In this step we first note down you chief complaint, symptoms that you are having, tobacco habits, your medical history like diabetes, hypertension, asthma, allergies, pregnancy etc., and your dental history of previous treatments done at other dentist. Once we have received primary information of your dental and medical health, a very careful examination of your oral cavity is done which usually starts from the area where patient is having pain and any abnormalities identified will be noted and a "Primary Diagnosis" is made.
We are very keen on examination and hence we check your full mouth for any abnormalities and determine a complete current status of your mouth. We try to note down as many findings as possible like number of teeth present, firmness of all teeth, teeth with decay, gum status in different areas, alignment of teeth, abnormal spacing in teeth, eruption status of wisdom teeth, any over retained milk teeth, fractured or abraded teeth, discoloration of teeth, status of oral mucosa, status of floor of mouth below tongue, hard palate, any boney abnormalities, your breathing pattern, palpation of lymph nodes associated with dental and oral diseases, abscess, soreness, ulcers, stains and calculus deposition on teeth and status of any previously done dental treatment.
We believe that a good diagnosis and treatment planning starts with a thorough and good examination. We spend a lot of time in examination of your oral cavity and collect detailed information of your current dental and oral status and also take pictures of your existing problem so that we can discuss your case at a later stage as a team among all our doctors. 
After a thorough examination and patient's medical and dental history, our doctors determine whether the patient requires any investigations, scans or x-rays to proceed with treatment planning and treatment procedure. Some identified areas of problem may require an x-ray to get more details of problem to come to a final diagnosis and also to facilitate more accurate treatment planning by understanding the problem and approximation of various anatomical structures.
Step 4. Treatment Planning
Dental care is highly personalized. Each person and each tooth is different and decay or damage can happen in various ways. A treatment that worked wonders for one person may be impossible for another, though their situations may look similar to a casual observer.
We take a "TEAM BASED" approach in planning treatment for our patients. Specialist doctors from various disciplines of dentistry take part in planning treatment and give their opinion according to their expertise. We discuss dental and oral problems as well as other health problems and medications as these health conditions outside the mouth may even affect patient's eligibility for certain procedures as well. In complex cases like major surgery, full mouth rehabilitation or smile design use of all the information gathered in examination process, X-rays and other investigations is utilized with robust research and planning that goes in background (in absence of  patient) by our doctors at Perfect Dental® to give best treatment options to our patients.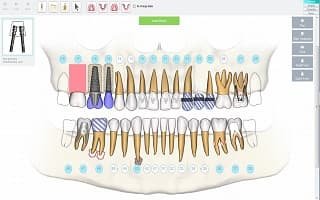 At Perfect Dental®, our common practice is to give our patient various options for their treatment as we believe that not every patient is affording and financial viability is a very important and an integral part of treatment planning.
Each consultation is different depending on your needs. During consultation you can discuss your issues, concerns and any question that you have in your mind regarding treatment. At this preliminary appointment our best dentists in Jamnagar will provide you a complete picture of your oral health and different options to improve it with explanations and all ins and outs of various procedures and also possible preventive measures to avoid future oral health problems.
Once all the treatment options are explained to patient with pros and cons of each option and best recommendation from our consulting doctor, patient is allowed to make a choice on the bases of treatment duration, affordability and all other factors and accordingly we develop an appropriate plan of action.
It also puts the patient first allowing us to listen to each individuals wants, needs, and preferences and helps us provide the education and support they need to make decisions and participate in their own care.
In most cases treatment you choose can be completed or at least started the same day as the consultation. However a complex medical history or treatment plan will require an evaluation and a second appointment for treatment or may even require different phases for completion of treatment.
We are one of the very affordable dental center in Jamnagar with a vision to treat all economic strata of society. We have fixed rate policy and even no double standards between NRI and local patients. Our doctors just put in the required treatment for the patient in software and the cost is determined by the software. There is no human interference in this process of determining the treatment cost and obviously the software does not discriminate among the class of patients or their financial status before telling the cost so be assured of reasonable and consistent treatment cost.
Although we are very affordable, some dental procedures come with a high price tag. At your consultation, our dentists will be happy to discuss payment options and our administrative staff will help you with guidance on how to claim dental insurance provided by organizations like Reliance, Nayara, GEB, L&T etc. in India to their employees and to determine what portion of the bill you're responsible for. If you don't feel that you can pay the sum in one visit, ask about payment plans where you can pay in convenient installments scheduling and complete your payment in time between start to completion of your treatment.
If required you can request a written estimate for the treatment procedure.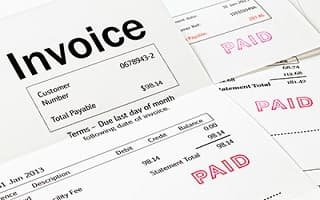 Step 7. Treatment Procedure
For a doctor it's a treatment outcome that matters the most. Over the last few years, dentistry has become increasingly specialized branch of health care. Material, Diagnostic Tools and Equipment have become more complex and Hi-Tech. The old model of dentistry where a single dentist attempts to perform all specialties in dentistry is extremely difficult for the modern world dentistry and often not in the best interest of the patient.
We follow a new model in dentistry which is being practiced in U.S.A. for more than a decade and its called  "Team Based Dentistry". The Perfect Dental® functions on the concept of providing expertise of the various specialists in dentistry to deliver the top most dental care to the patients.
The team-based approach recognizes that a group of experts who are well accomplished in their area of expertise and have more knowledge in specific discipline of dentistry than an individual practitioner working alone. This approach helps utilize all of the experts' resources and knowledge enabling the patient to receive the best care available.
As the Founder and Owner of Perfect Dental®, Dr. R. N. Patel acts as the team coordinator, taking that worry away from the patient. Our team of doctors is a "Dream Team" of expert best dentists in Jamnagar from various disciplines of dentistry including Oral Surgeons, Periodontologist, Endodontist, Prosthodontist, Orthodontist and Pediatric Dentist. Every member of our team is carefully chosen over the years, based on a strong commitment to excellent patient care, practicing and growing their current skills, as well as reviewing and evaluating the newest trends. We work as a team to provide our patients with the most advanced treatment options and procedures and make sure our patient gets the best dental treatment.
Step 8. Instructions & Treatment Summary
This is the final and important step in our protocol. We provide treatment summary to the patient along with post-operative instructions.
Proper dental care seems straight forward but many patients are missing key elements of their dental care routine. You may brush daily but find that you're not using the best toothpaste for your individual needs. Perhaps you floss regularly but aren't aware of the proper method for getting around tricky tooth formations. We offer a wealth of information and advice that will help you properly care for and protect your teeth. We teach all our patients about proper brushing technique and hygiene maintenance protocol in this final step so that they can minimize their dental problems in future.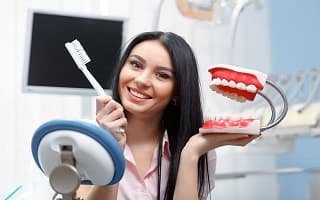 Highlights:
8 Step protocol
Best dentist in Jamnagar
Comfortable waiting area
Easy registration process
Best dentists in Jamnagar
Committed to deliver the best
Appointments are never jumbled
Most advanced treatment options
Professionally managed dental center
Experienced best dentists in Jamnagar
Best diagnosis for dental and oral problems
Dr. R. N. Patel acts as the team coordinator
Accurate appointment scheduling by software
Patient is given various choices for his/her treatment
Best treatment planning by expert best dentists in Jamnagar
We teach all our patients about future maintenance techniques
Capacity of treating 4 patients and 1 consultation simultaneously (4+1)
Our team includes Oral Surgeons, Periodontologist, Endodontist, Prosthodontist, Orthodontist and Pediatric Dentist